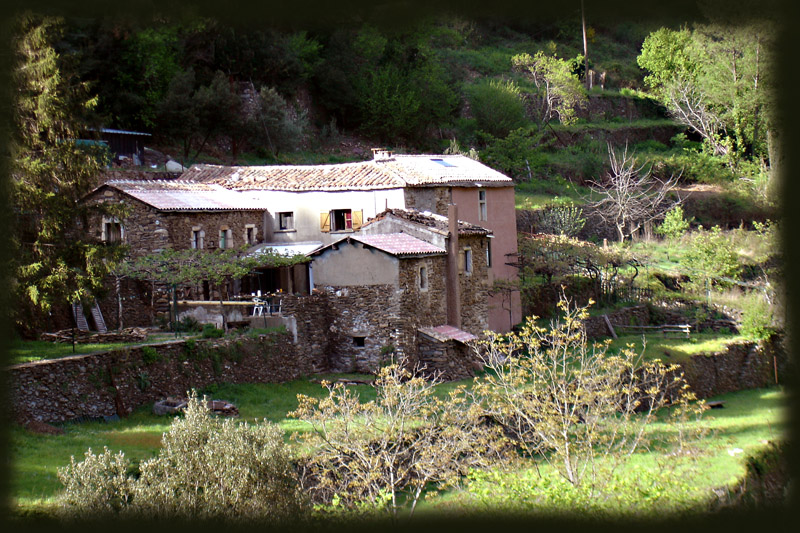 The Mas Pinet is a 300-year-old stone farm house nestled in a secluded provincial valley, bordering the Cevennes National Park in southern France. Sitting on 25 acres of land cradled in the Pinet valley, and accompanied by a small river running through, the Mas Pinet is the ideal environment to learn, grow, laugh, and rest. The Cevennes region, known for its natural beauty (it recently became an official UNESCO site), is also known for its miles of stone walls creating terraces to allow more flat spaces… so be aware that stonemade stairways are numerous and access might seem a little difficult to our elders.
Guests will have the choice of staying in original mongolian yurts or traditional Native American tipis. We also invite everyone to pass a night under the naked sky (highly recommended for those city dwellers who always wondered what stars were).
The Mas Pinet Artistic Retreat is open from March to October, offering weekly workshops and seminars in a wide range of artistic, cultural and environmental activities. Artistic residencies as well as solo retreats are welcome at the Mas. The possibility of extending personal or group projects into the winter months will be considered upon necessity and availability.
If you need a quiet place to create and retreat for a few weeks or if you want to bring 20 of your students for an exotic, week-long intensive, don't hesitate to contact us about availability or project guidance. The Mas Pinet will help you create your vision and bring it full circle.
Meet Mas Pinet on YouTube in a song made by Douglas Ladnier, an American singer who stayed four months at Mas Pinet to record a new album in the inspiring beauty of the valley. He wrote this song about Mas Pinet at the end of his stay as a thank you. We are very touched by this song that says it all. Enjoy the slideshow that will give you a good feel for the place (even if it could use a little update, as many renovation have taken place since):
Your hosts: Jade and Karine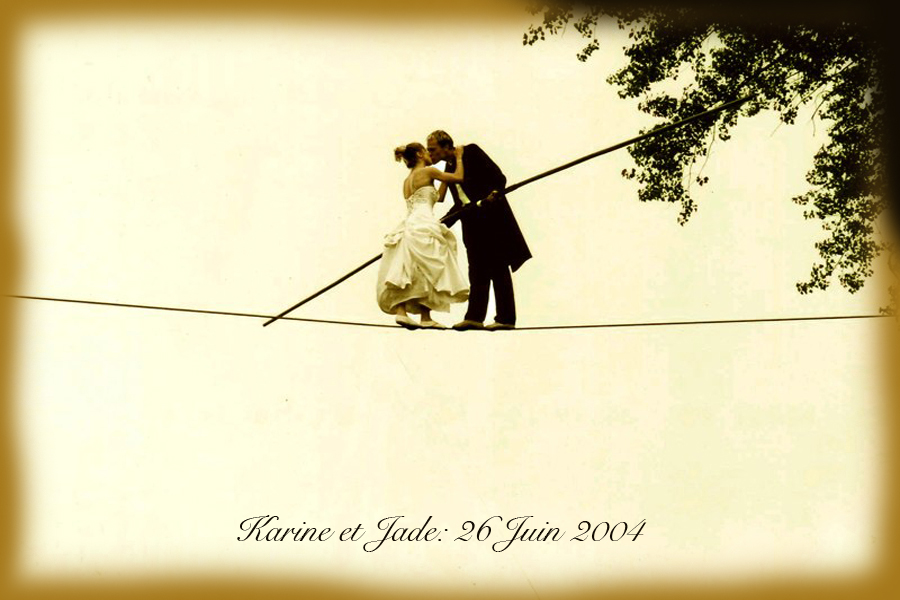 Karine is a Hollywood stuntwoman and Jade a world renowned high-wire walker. She is French, from the town of Chantilly in Picardie. He's an American from Vermont. They met while working for Cirque du Soleil in Florida years ago in a show called "La Nouba."
You can see pieces of their work online on YouTube:
▶ Karine Mauffrey Stuntwoman: Extreme Stunt Reel
▶ Jade Kindar-Martin, Extreme High-Wire Walker / Funambule: NEW Demo
▶ Extreme Funambule: Jade Kindar-Martin on Fire!
They now raise their two children — Raphael, 7, and Gabriel, 3, with a new addition expected in May — far from the big cities they have been used to live in, along with a menagerie of dogs, cats and chickens. We hope you don't mind the sound of nature and the animal kingdom! Our rooster will make sure you are warned of the sun coming up!